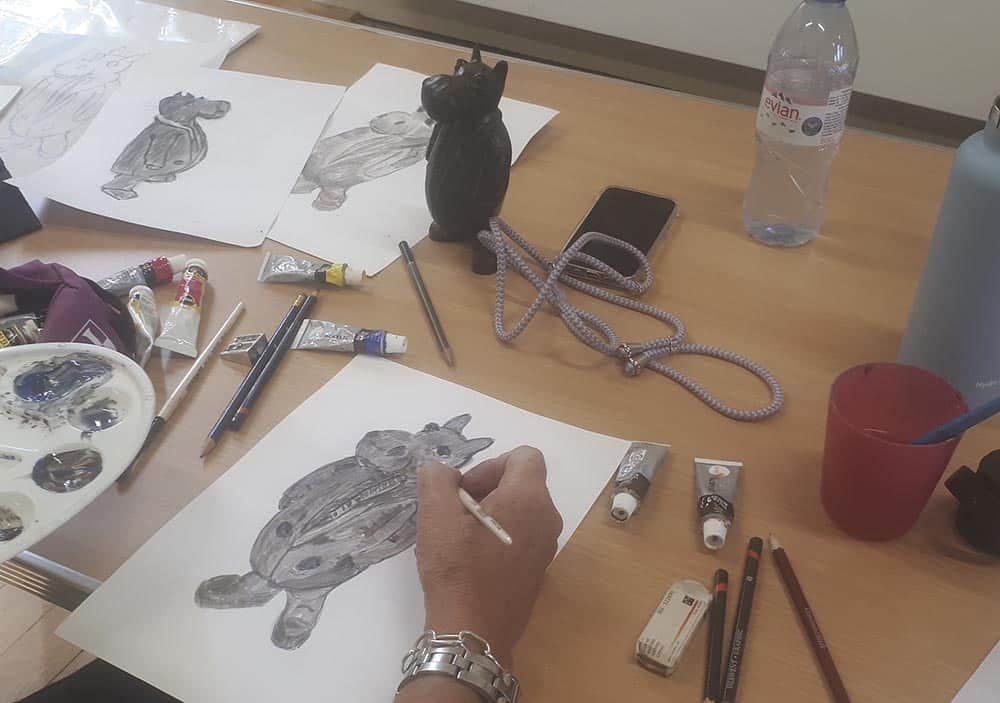 Drawing and Painting – Tuesday afternoons, Autumn 2023
The new 10-week Drawing & Painting term begins on Tuesday 19 September 2023.  I'll be covering a range of topics and media, with an emphasis on experimenting with materials, trying new techniques and having fun!  To see the full programme click here.  The class runs every Tuesday, 1-3 pm, with a two-week break for half-term, w/c 23 and 30 October, then running on until the final session on 5 December  The same course also runs on Thursdays 10-12 and you are welcome to swap days if you're unable to attend your regular session one week. For a list of suggested materials click here.
If you'd like more information please get in touch using the Contact form.
Dates
Session One – Tuesday, 19th September
Session Two – Tuesday, 26th September
Session Three – Tuesday, 3rd October
Session Four – Tuesday, 10th October
Session Five – Tuesday, 17th October
Session Six – Tuesday, 7th November
Session Seven – Tuesday, 14th November
Session Eight – Tuesday, 21st November
Session Nine – Tuesday, 28th November
Session Ten – Tuesday, 5th December
Time
All sessions 1.00pm to 3.00pm
Please note:
If the course is fully booked please scroll down to the 'WAITING LIST' below, enter your details and then click on 'register waiting'.  If a place later becomes available you will be contacted.
If you wish to cancel your booking there is a £1.50 admin fee that will be deducted from your refund amount.